About Invisalign in York
Invisalign® treatment with Dr. Pedersen and our talented team in York can give you straight, beautiful, and healthy teeth without braces, brackets, or wires.
Have you ever wished for a straighter, healthier smile but not looked forward to all the metal wires and bands that often go along with braces?
The Invisalign system is made of clear, lightweight plastic aligners that fit over your teeth, and Dr. Pedersen uses them to straighten your smile. They're removable, which makes it easier to eat, drink, brush and floss.
Invisalign is much more comfortable than traditional metal bracket braces and can still give you stunning results.
Since Invisalign is nearly invisible, you can straighten your teeth without anyone knowing.
Dr. Andrew Pedersen is a certified Invisalign treatment provider and he's have treated many cases with this leading appliance system.
At your first free consultation at Andrew Pedersen Orthodontics, we'll use our high-tech iTero digital scanner to create a 3D image of your mouth without any goopy impressions.
You'll get your first set of custom-fitted aligners from these images, which begins the process of straightening your teeth. Barring extreme cases, you'll likely wear your Invisalign aligners for 9–15 months and typically use 18–30 sets throughout your treatment at our York office.
You wear the trays for about 22 hours daily but can take them out to brush your teeth and eat.
Based on your individual needs and the treatment plan put in place by Dr. Pedersen, you'll wear several sets of trays throughout your orthodontic treatment. You'll even start to notice a change in just a few months!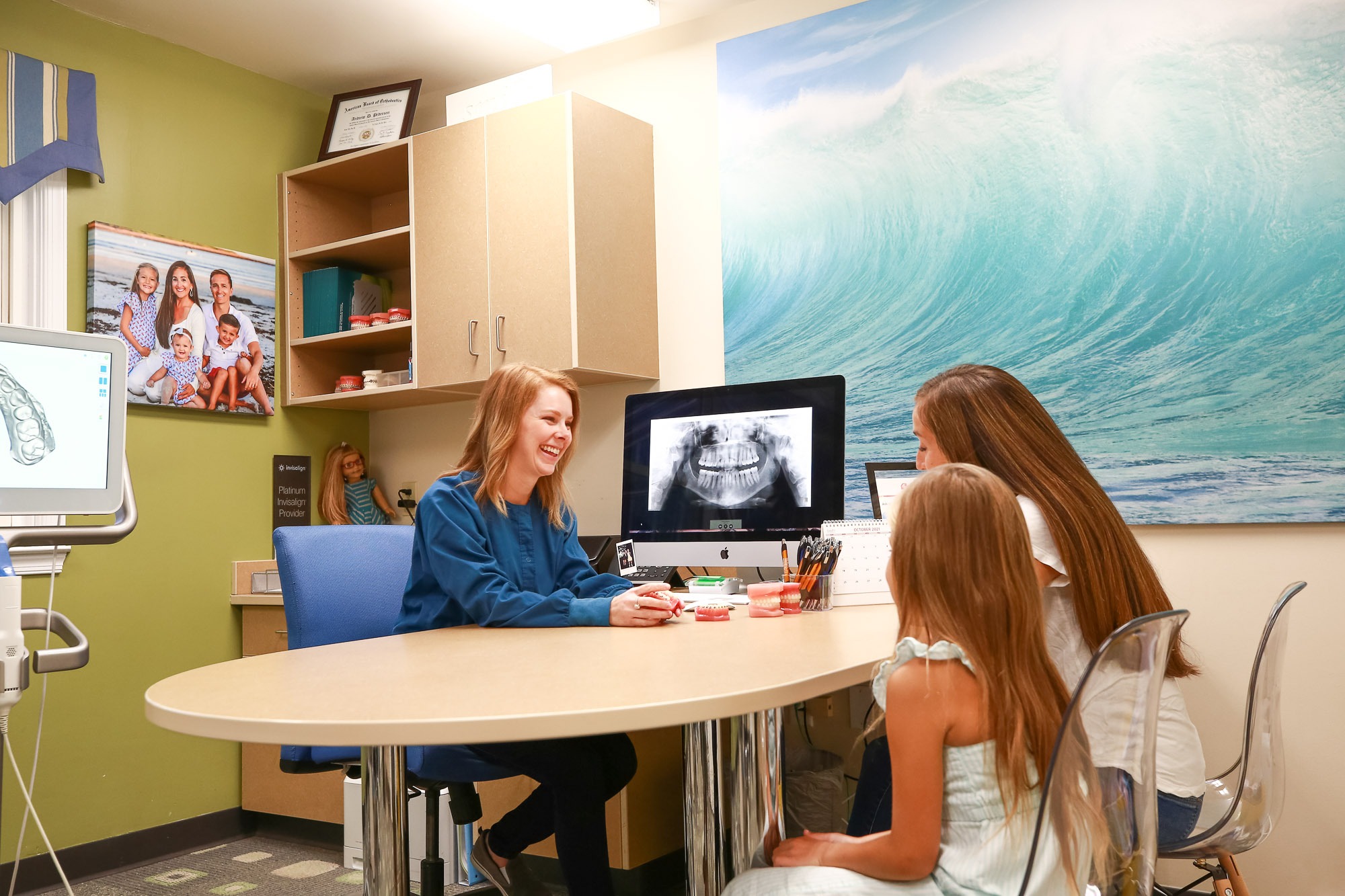 Differences Between Invisalign & Braces
Unlike traditional braces, smooth plastic Invisalign aligners from Andrew Pedersen Orthodontics do not have any metal components that can irritate your mouth.
Because Invisalign trays are absolutely removable, you won't have to watch what you eat as you would with braces – bring on the caramel and gum!
It's important to note that you must take out your aligners to eat or drink anything other than water.
You need to make sure you're willing to do that before you decide on Invisalign clear braces at our office in York.
To prevent staining, you'll need to clean your teeth before putting the aligners back on after each time you eat.
Of course, brushing and flossing are much easier with Invisalign than with traditional braces, since you don't have to work around any brackets and wires.
A Modern Approach to Straightening Teeth
Invisalign does away with the wires and brackets of braces altogether and takes a modern approach to straightening teeth.
It uses a series of aligners created for you and only you, made from smooth, comfortable, and virtually invisible plastic that fits snugly and painlessly over your teeth.
Wearing the aligners will gently move your teeth into place little by little, based on the exact movements Dr. Pedersen plan for you to minimize both treatment duration and soreness without compromising effectiveness.
With Invisalign treatment at Andrew Pedersen Orthodontics, there are no metal brackets to attach, which means no wires to tighten.
You just pop in a new set of aligners every two weeks or so until your treatment is complete.
At Andrew Pedersen Orthodontics, you'll get a great smile without a treatment that gets in the way of your daily life. The best part about the whole process is that most people won't even know you're straightening your teeth.
This nearly-invisible option to straighten your teeth is truly changing the way people see orthodontic treatment.
Dr. Pedersen has a lot of experience treating patients with Invisalign, and we're excited to offer this technology to our York patients.
Cost of Invisalign in York
We strive to make Invisalign affordable to everyone. You can get a beautiful, healthy, and straight smile for payments as low as your monthly cell phone bill.
We offer:
Flexible payment available
Finance free extended monthly payments to fit your budget
Various payment arrangements to coincide with your Flex Plan needs
Most major credit cards accepted
Dental plans that cover orthodontic treatment include Invisalign as a treatment option. Talk to your insurance provider to determine the extent of coverage for your treatment.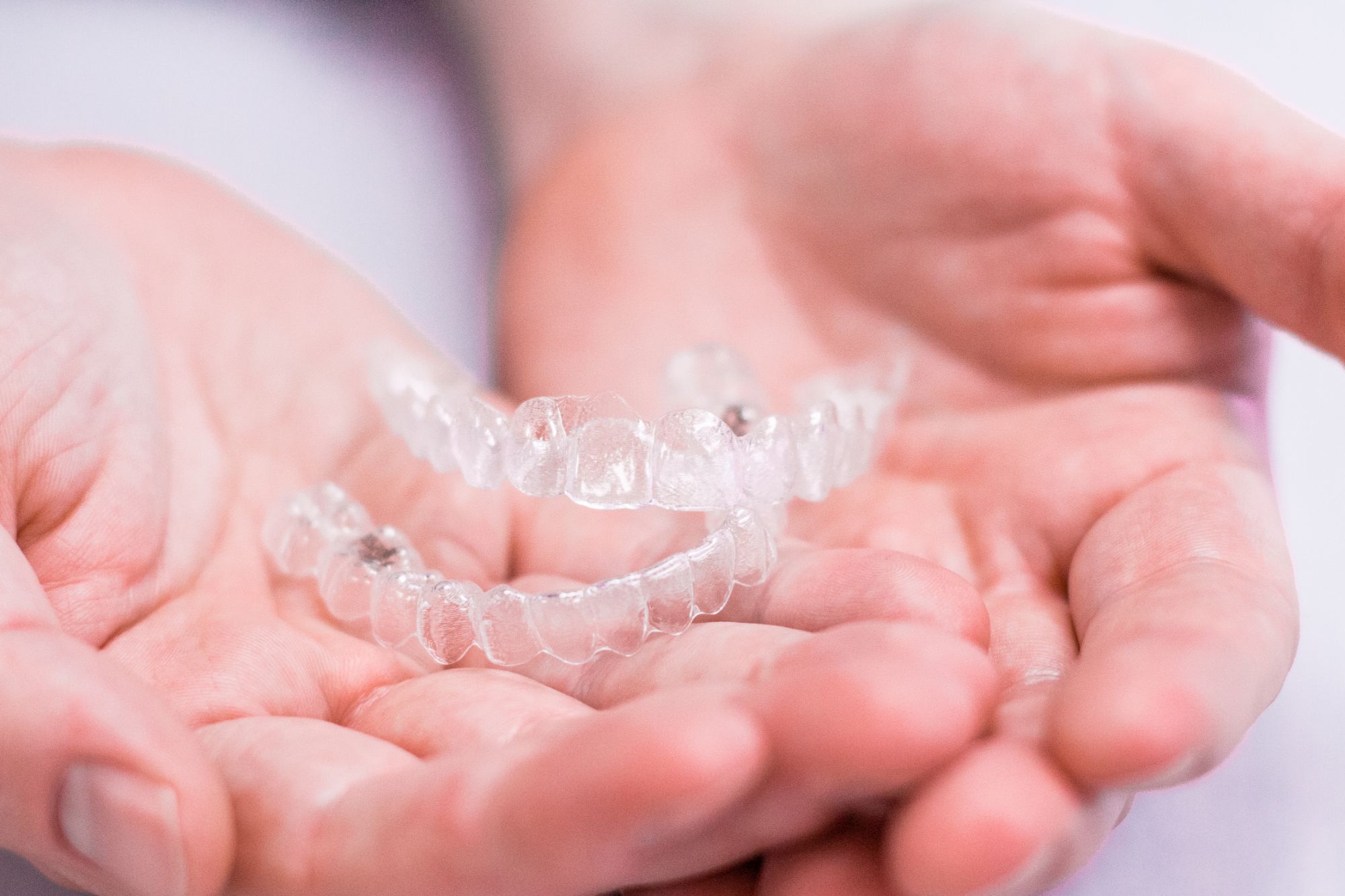 Talk to Us About Invisalign
At Andrew Pedersen Orthodontics we can make your dream of having a new smile come to life. As a certified provider, Dr. Pedersen gives patients a "clearly" effective and incredibly comfortable way to wear braces!
To learn more and determine if you or your teen are candidates for Invisalign, contact our York office today to schedule your free evaluation.