It's Never Too Late to Smile With Confidence
Braces aren't just for kids. Dr. Andrew Pederson can straighten your teeth, no matter your age!
Many of our adult patients around York think it's too late to correct their smile with braces or Invisalign, but it's never too late to benefit from orthodontic treatment.
The biological process involved in tooth movement is the same for both children and adults.
At Andrew Pederson Orthodontics, our adult patients often appreciate the many benefits of orthodontic treatment after living with unfavorable smiles and bites for many years.
Adults make up about one in every five of our York orthodontic patients. Here's why:
Shifting Teeth
Believe it or not, your teeth don't stop moving once you've grown up. Teeth that were once straight and aligned can shift later in life.
This can lead to jaw pain, trouble brushing, or a smile you're unhappy with.
Aesthetic Concerns
Dr. Andrew Pederson can help correct gaps or crooked teeth that you've been living with for years.
Braces or Invisalign can give you the confidence and pride that come with straight teeth and a great smile.
Maintaining Dental Health
If you leave misaligned teeth untreated, you may end up with other dental problems such as tooth decay and gum disease.
You may also notice abnormal wear on the surface of your teeth or even experience difficulty when chewing your food.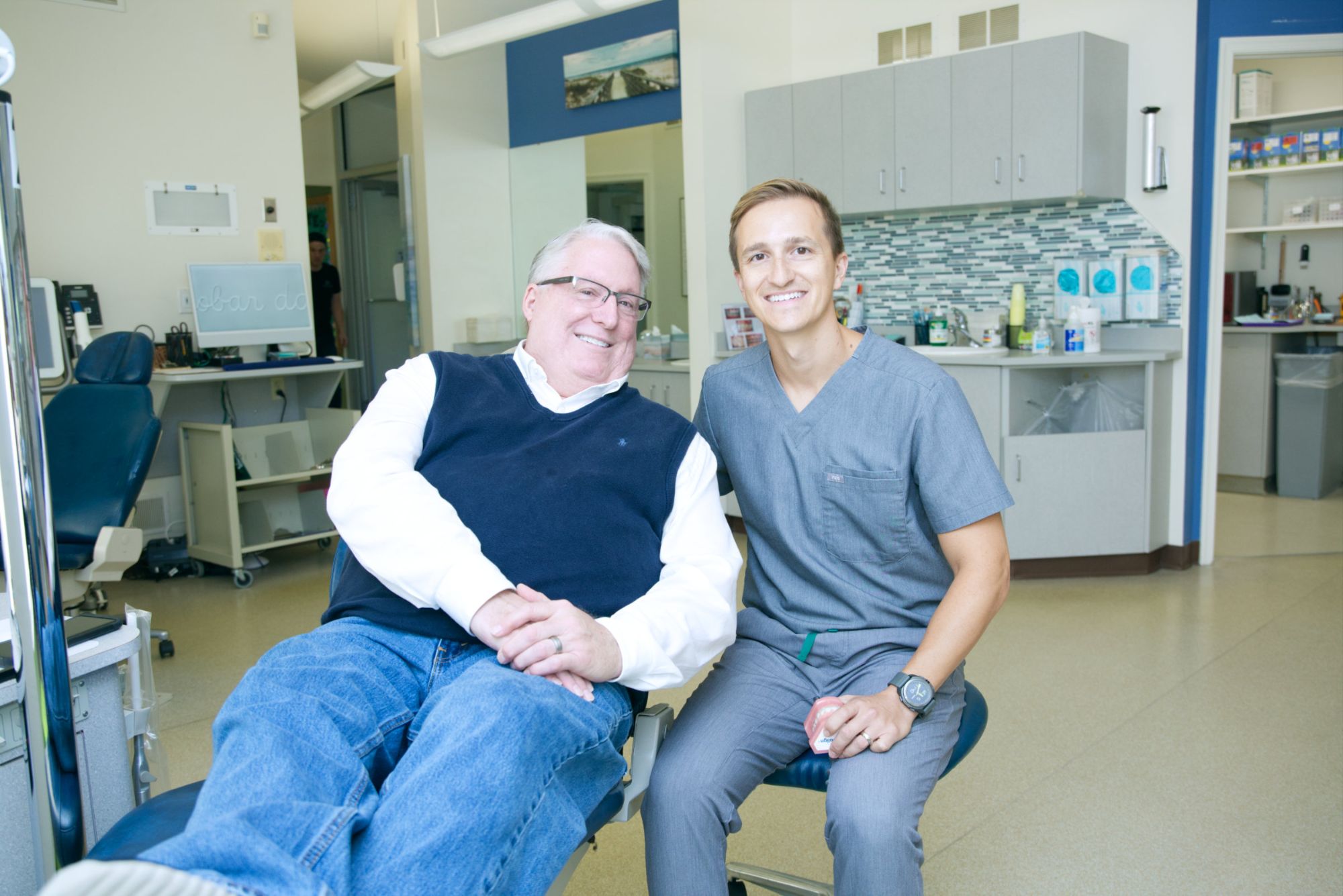 Questions About Adult Orthodontics in York
Get Started
Start your journey towards a healthy new smile and schedule your free consultation with Andrew Pedersen Orthodontics today.
Let's talk about your orthodontic options and develop a treatment plan that's customized to your needs and smile goals.